---
Today in Bible we read The Pumpkin Parable book and learned that God is like a farmer who picks a special pumpkin (us!), cleans it up (our sins), carves a happy face (gives us joy), and puts a light inside (so we can shine his love to others).  When we see a Jack-o-lantern we can think about God!
After recess the children helped to clean and dry the pumpkins seeds then we tossed them with oil and some seasoning salt and popped them into an air fryer for 15 minutes.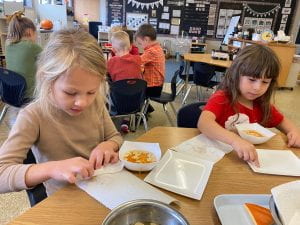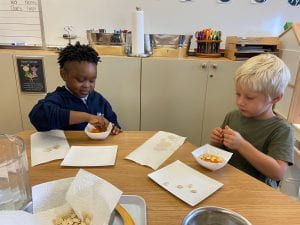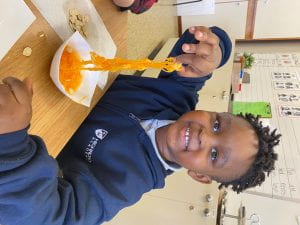 Many of the children loved them!