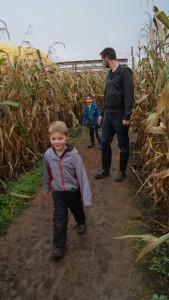 We sure had a fun time today at the pumpkin patch!  Some of the highlights were:
– a fun bus ride
– a look at interesting pumpkins and gourds
– a story about a square pumpkin (By the way, parents, can you help us find out if there is really such a thing as a square pumpkin?  We were curious about that.)
– yummy hot chocolate
– a hayride
– fun inside the barn (cornbox, ride on tractors, hay maze)
– the bouncy pillow
– the corn maze
We were very busy and, hopefully, will sleep well tonight!