Wow, May is just around the corner!  It's a big month in the Morris family as my daughter, Madeline, will be getting married on the May long weekend.  Please join us in praying for good weather ☀️
Because I'm feeling sentimental I dug out her Kindie school photo.  Seems like it wasn't so long ago.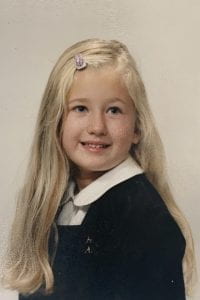 Ok, back on track…
Here are some dates to keep in mind for the month ahead.  Some extras may be added as we go along.  Remember to get your criminal records check done if you'd like to join us on any upcoming excursions.
Wednesday, May 4 – Super Hero Dress Up Day
Wednesday, May 18 – Jeans Day Hospital Fundraiser
Friday, May 20 – Pro D Day (no school)
Monday, May 23  – Victoria Day